The Surrey Iron Railway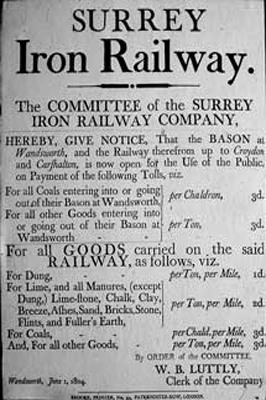 This picture shows the tolls that were payable to use the railway.
This painting use to hang in the boardroom at Youngs Brewery. It shows some wagons and track at the docks in Wandsworth.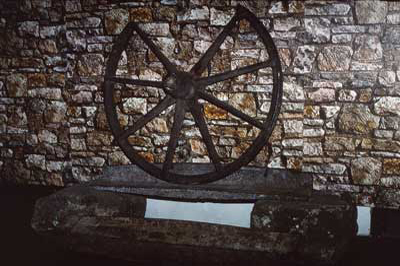 A wheel from the railway found in 1963 in the river bank close to the site of Crown Mill, Mitcham.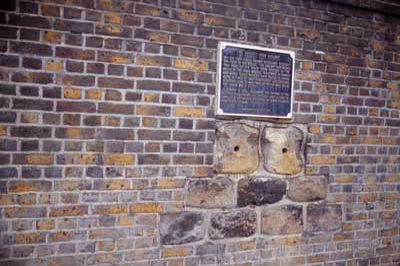 This picture shows the original plaque mounted on the wall of Youngs Brewery in Ram Street, Wandsworth along with some of the blocks from the railway below.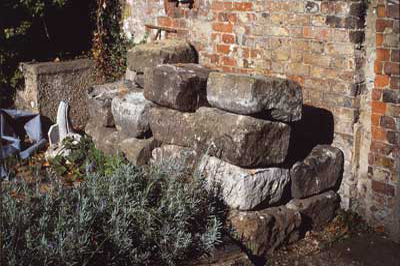 These blocks from the railway line the exercise yard inside Youngs Brewery at Wandsworth.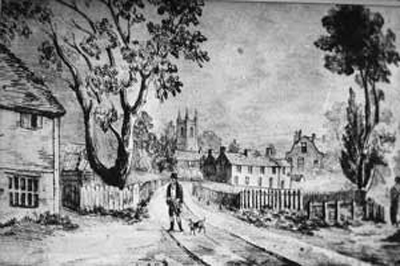 This is a picture of the railway at Pitlake from the book 'Croydons Transport Through the Ages'. St John's Parish Church which burnt down in 1857 can be seen in the background.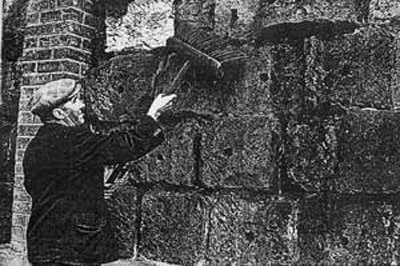 These blocks were part of the bowling green wall in Croydon. They have sadly now disappeared.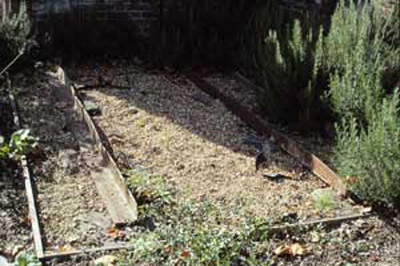 These are rails from the railway and can be found at Honeywood, Carshalton.