Welcome
Our mission is to preserve, store, and interpret the heritage and history of the industries and people of the River Wandle.
Picture of the month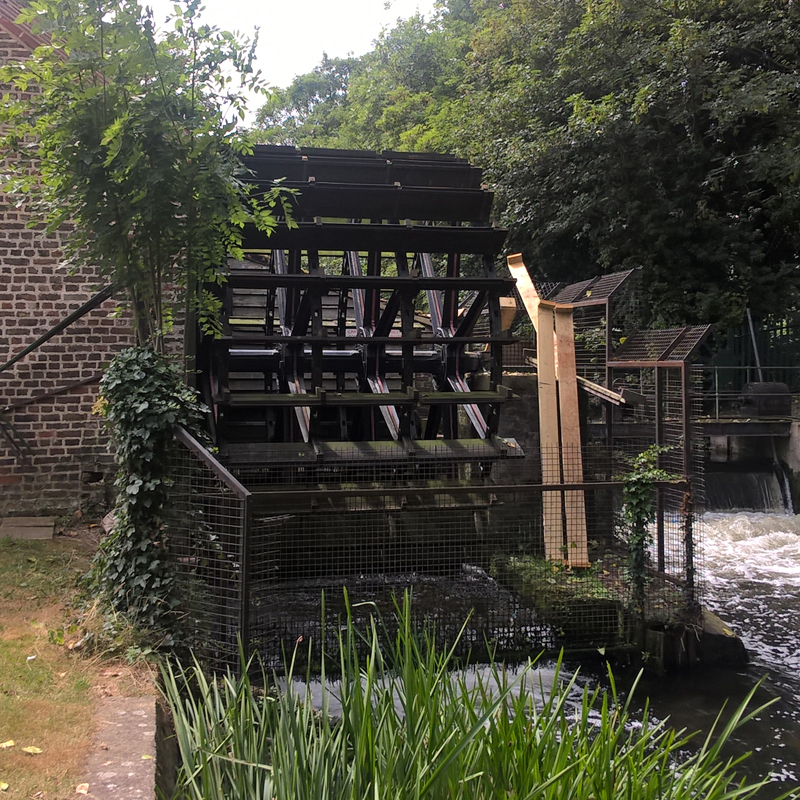 This picture by our volunteer Edward Stalker shows the waterwheel at Merton Abbey Mills. Note the boards used to stand on so repairs can be made to the wheel.
We welcome pictures from our members, volunteers and the public as our picture of the month.
School Outreach Opportunity
Are you a Primary school teacher from Wandsworth, Merton, Sutton or Croydon looking after your local history element of Key Stage 2? Then why not consider engaging with the museum. As part of our Outreach Programme we can offer an interactive session involving your pupils using the printing method used by the print works that existed along the Wandle Valley from Croydon to Wandsworth. Including a film of the printing taking place that the children love and a short talk we can visit your school or you make a trip to the museum. Contact the museum for more information.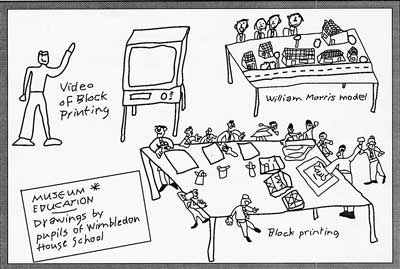 Merton and Morden During the First World War
This exhibition at the Merton Heritage Centre at Morden Library includes information on some of the workers at Morris & Co as well as a fascinating look at Merton and Morden in the early 1900s. Very different to how we know it today.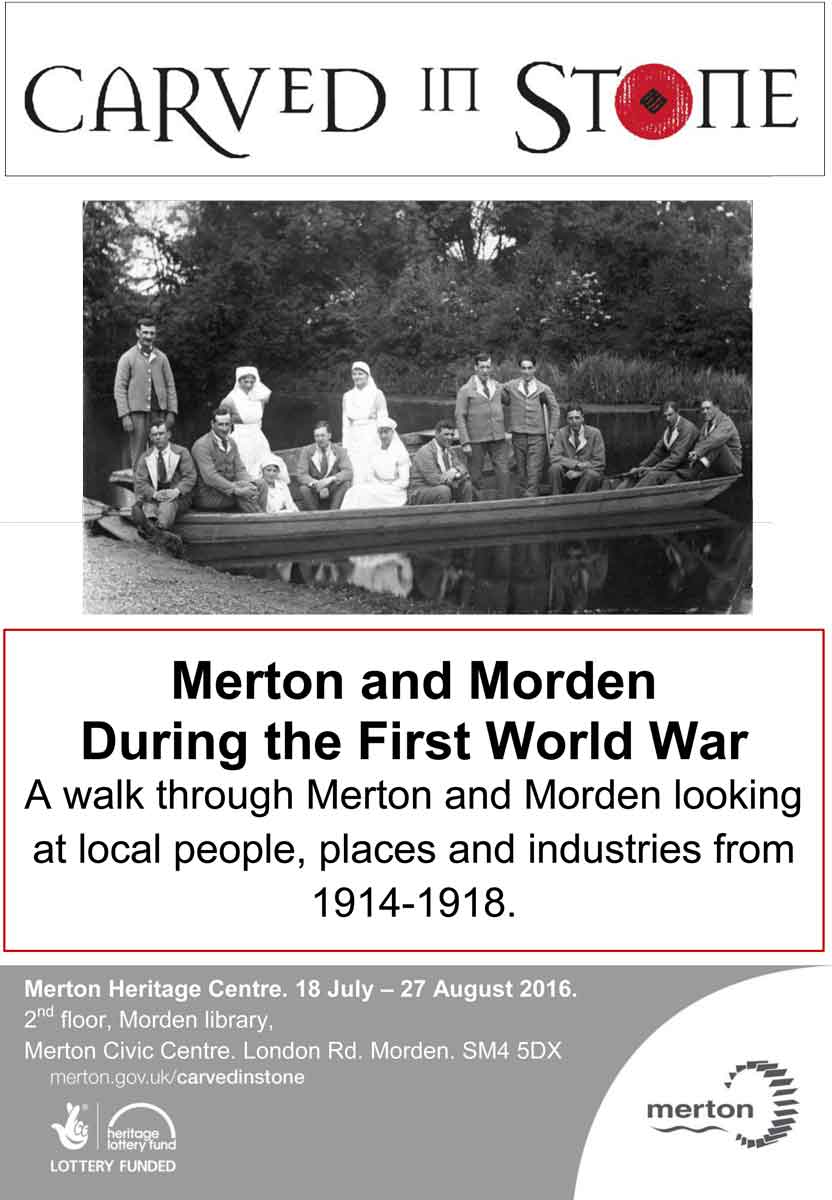 1st Wandle Beer Festival
Arranged by the South West London branch of the Campaign for Real Ale (CAMRA) the festival takes place on the 15th and 16th September 2016 at Tooting and Mitcham FC in Bishopford Road, Morden. Don't forget that in the past water taken from wells along the River Wandle was used in the beer making.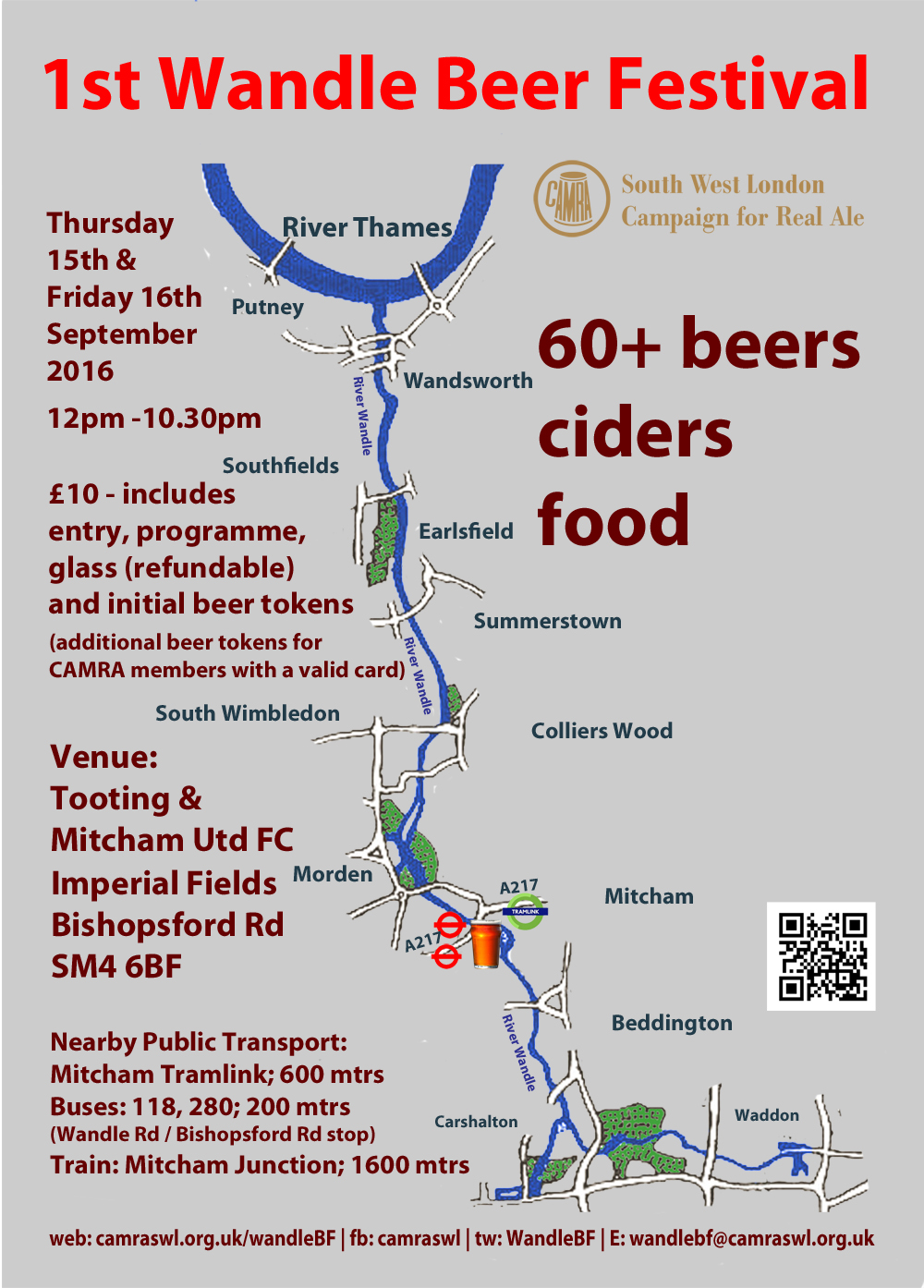 Click on poster to see larger version
Wandle Fortnight
This is due to take place from 10th September to 25th September along the Wandle Valley. More details can be found either at the Wandle Valley website or the Living Wandle website.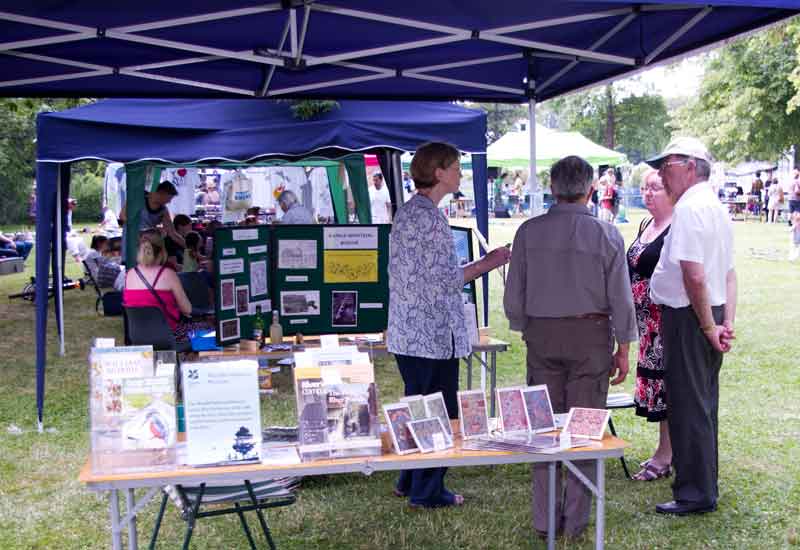 Mitcham Cricket Green Community & Heritage Open Day
This is due to take place on Saturday 17th September. The museum will be open between 10am and 4pm with free entry. For more news on other activities and events on the day check out the MCGC&H website.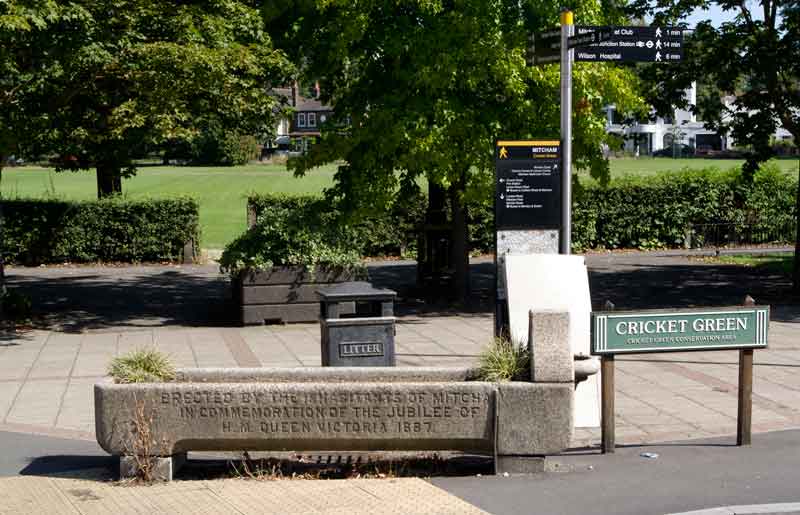 Did You Know?
In 1760-61 John Arbuthnott took 16 girls from the Foundling Hospital to work at Ravensbury Print Works.