Welcome
Our mission is to preserve, store, and interpret the heritage and history of the industries and people of the River Wandle.
Picture of the month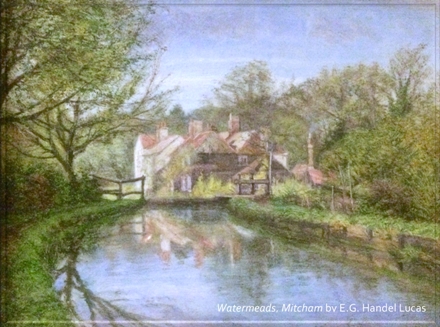 This painting of the Watermeads, Mitcham by Edward George Handel Lucas is part of our new exhibition for 2018.
We welcome pictures from our members, volunteers and the public as our picture of the month.
New Chair of Trustees
The museum is pleased to announce that Father David Pennells, vicar of Mitcham Parish Church St Peter and St Paul, has been appointed our new Chair of Trustees.
The Wandle Portrayed: Through Art and Literature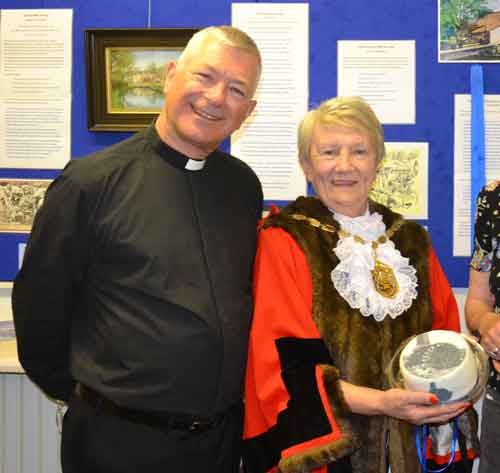 Our new exhibition "The Wandle Portrayed" is a selection of artistic and literary works depicting the river and what it has meant to those who enjoyed it or worked by it, over the years. The exhibition was opened by the Mayor of Merton Cllr Mary Curtin on the 16th June 2018 pictured here with our Chair of Trustees Father David Pennells.
Tesco Bags for Help
The museum has received a sum of £1000 from this scheme. Thank you to everyone who voted for us during May and June. The money will be invested in improving the external look of our building. Something that is greatly needed.
Celebrating the Wandle Trail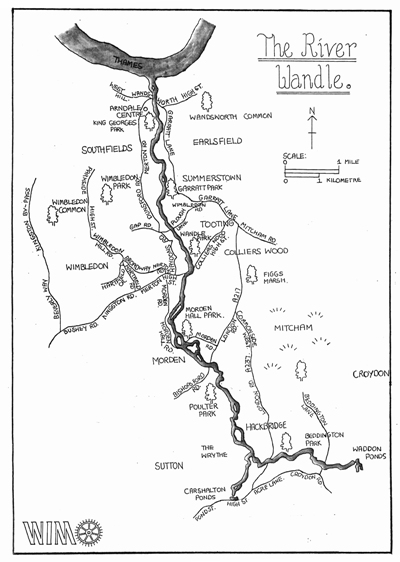 The first official walk of the Wandle Trail led by Colin Saunders took place on the 18th September 1988. To celebrate this event Colin will be leading another walk along the course of the river on the 16th September. In addition there are also a number of shorter walks planned on the same day. For full details click here.
First Audio Walk now available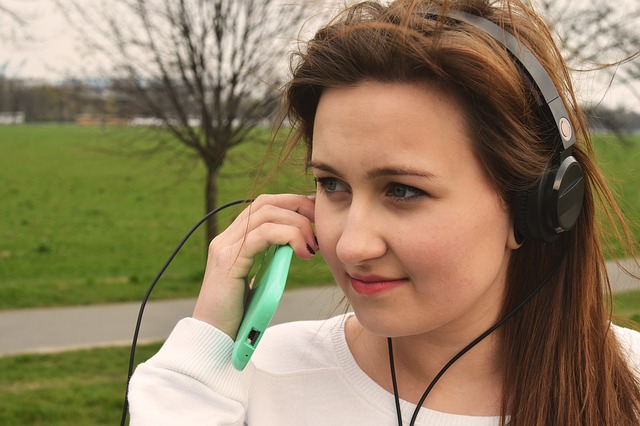 The first of our planned audio trails is now available. 'Mitcham and Ravensbury Park' covers the historical area around Mitcham Tram Stop and through Ravensbury Park. The audio and map can be downloaded to your mobile phone or tablet. For this trail please go to https://izi.travel/en/c5eb-mitcham-and-ravensbury-park/en.
Further audio walks will follow shortly including Morden Hall Park and Merton Abbey Mills. So watch this page for further news.
Did You Know?
That in 1834 it was planned to use the water from the River Wandle to supply the whole of London.