Our mission is to preserve, store, and interpret the heritage and history of the industries and people of the River Wandle.
Opening Times: Wednesday 1-4pm and Sundays 2-5pm. Closed Bank Holiday Weekends.
Sunday opening may be subject to change. Please check before visiting.
Latest News
Talks, Walks and Workshops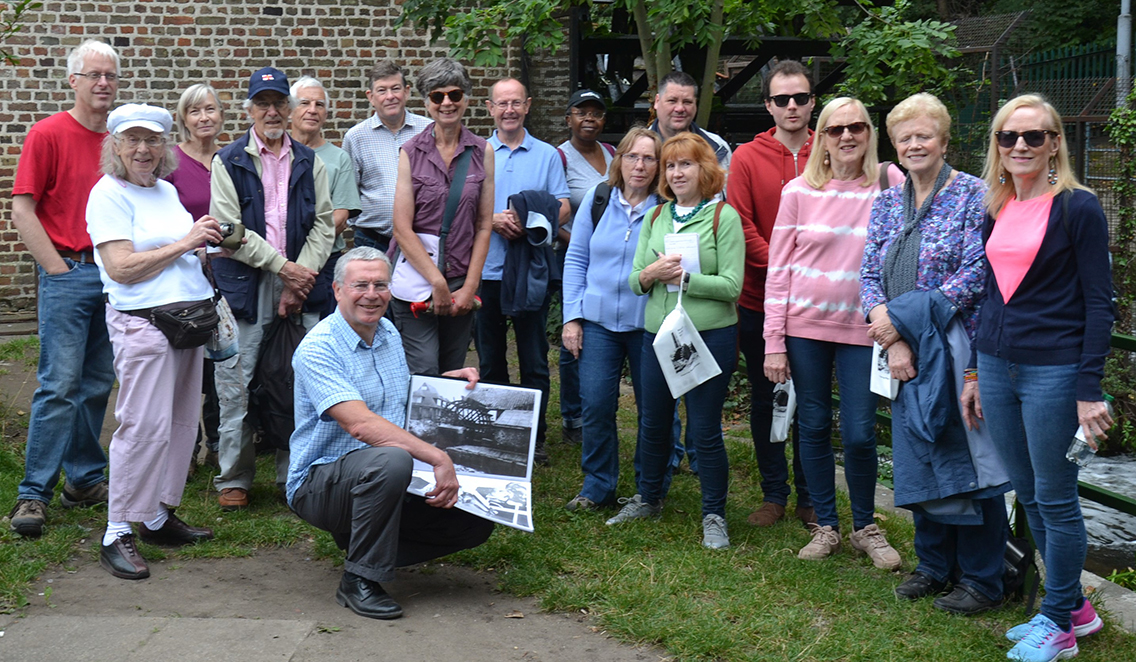 The museum offers a range of talks on various subjects that relate to the industries and the people of the Wandle Valley. We also offer bespoke walks along the River Wandle for groups. At these you will learn about the history and heritage of many of the places along the route. Our textile print workshop is always popular with groups and looks at the history of the textile industry on the Wandle including William Morris and Liberty of London. We are happy to visit your location to do a talk or run a workshop. If you have the facilities we are happy to speak using Zoom or other conferencing equipment. For full details of our talks click on the 'Outreach' link on the right.
Services To Schools
We can offer help to schools in a number of areas. This can be looking at the creative art work of William Morris within our textile workshop, each student will get the opportunity to do printing using traditional methods, any aspect of local history, and the geography of the Wandle Valley. Sessions can be put together to suit your needs and requirements. We recommend that your classes visit to get an overall view of the industries and people of the Wandle Valley however we are happy, if required, to visit your school. If you interested please email us at office@wandle.org.