Welcome
Our mission is to preserve, store, and interpret the heritage and history of the industries and people of the River Wandle.
Picture of the month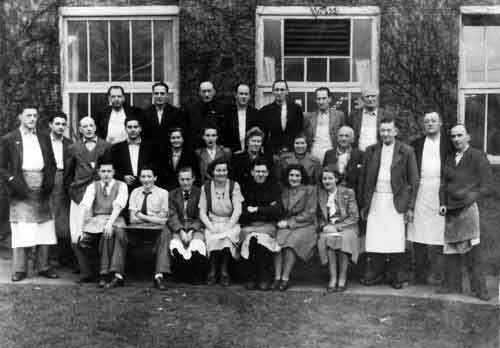 A picture of the workers at the Liberty Prints Works taken outside the Coles Shop in the 1950s.
We welcome pictures from our members, volunteers and the public as our picture of the month.
Mapping the Mills Project
Over the last 12 months a team of volunteers lead by The Building Exploratory have been busy researching the history of the mills along the Wandle Valley. The end result is the publication of a map showing the location of the mills and other other historical sites along with suggestions for four walks. The museum were pleased to host the launch of the map on the 22nd March. Copies of the map are available from the museum. Funded through the Heritage Lottery Fund you can find out more about the project by clicking here.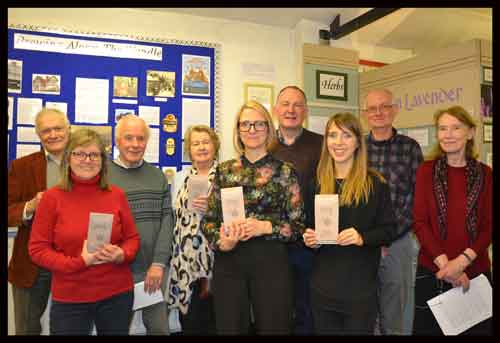 Members and volunteers of the museum and The Building Exploratory holding copies of the map.
Dates for the Diary
There are a number of activities taking place over the next few months so do check our future events page. It includes details of planned walks shown in the new map.
Did You Know?
There were cottages on Littler's Factory site (now Merton Abbey Mills) for the workers.