Welcome
Our mission is to preserve, store, and interpret the heritage and history of the industries and people of the River Wandle.
Picture of the month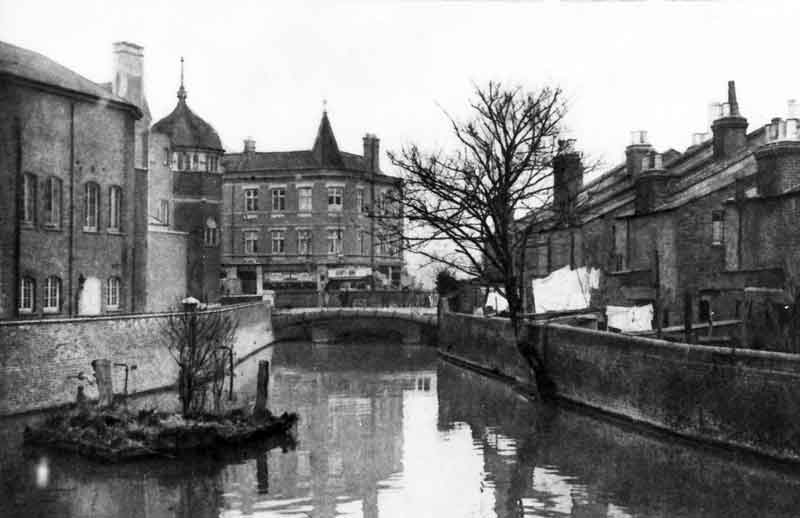 This is a picture taken in 1968 of Wandsworth High Street Bridge looking north along the River Wandle. The river is now culverted and covered by Buckhole Road.
We welcome pictures from our members, volunteers and the public as our picture of the month. Also follow us on Instagram to see more pictures.
Good News on Museum Closure
We are pleased to report that we have a date from Merton Council for the work to take place to replace our wiring following the "Attack of the Squirrels". Work is due to start on Tuesday 28th May and be completed on Friday 31st May. It will then be necessary to do work on our displays before we can once again open our doors to visitors. An announcement on the date for our reopening will appear on our Facebook page and this website.
The Canons Archaeological Dig
Fancy getting your hands dirty and uncovering a piece of history? Then why not join a team of people at The Canons, Mitcham is digging up parts of the East Lawn to see what is there. The dig is taking place on the 23rd, 24th and 25th May.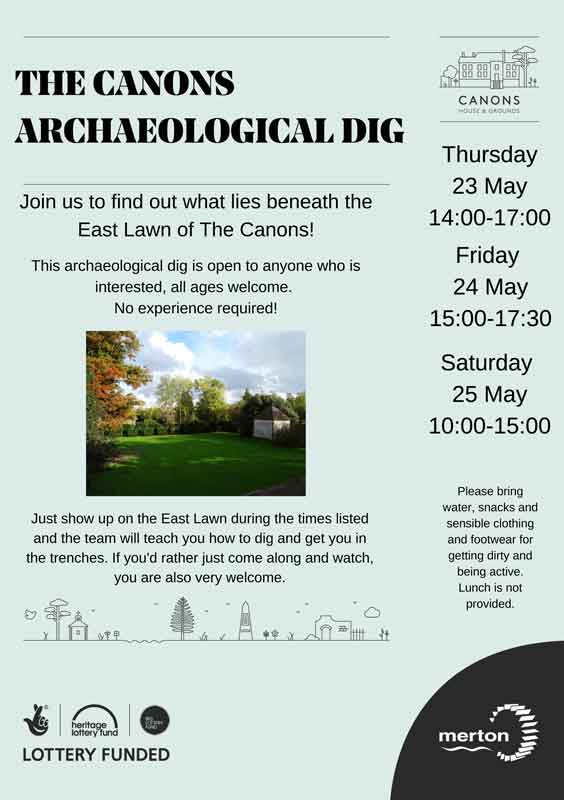 Secret Rivers
This exhibition at the Museum of London Docklands opens to the public on Friday 24th May 2019. It includes information about a river which isn't, we hope, such a secret. We are sure that if you do attend that there will be something new to learn about the river that we all love. To find more about the exhibition and what else is happening go to: https://www.museumoflondon.org.uk/museum-london-docklands/whats-on/exhibitions/secret-rivers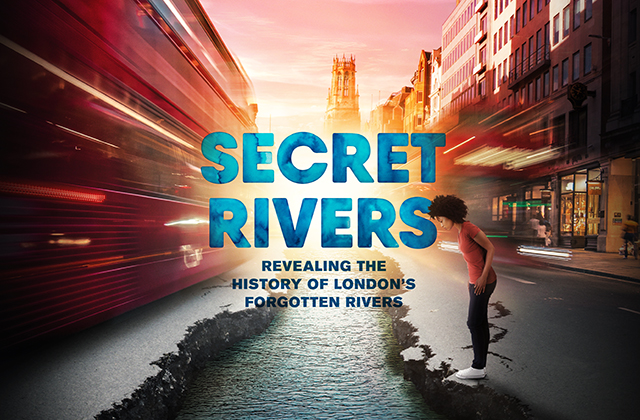 Merton Priory: The Chapter House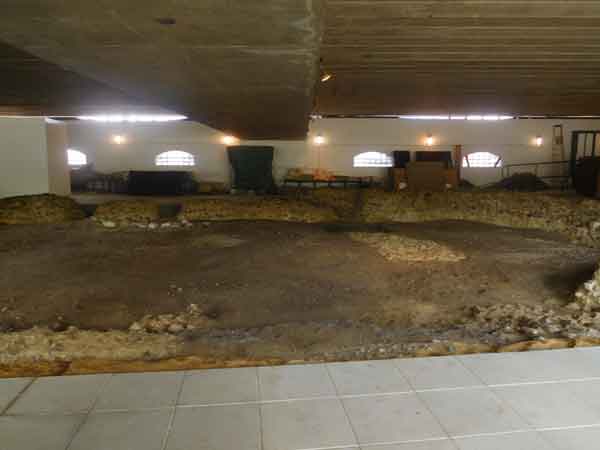 The Chapter House to visitors on every Sunday until the 27th October. Learn about the 900 year history of a place that contributed to the laws of the country we now know.
Did You Know?
That when staying at Merton Place that Lord Nelson use to enjoy fishing on the River Wandle.