Welcome
Our mission is to preserve, store, and interpret the heritage and history of the industries and people of the River Wandle.
Picture of the month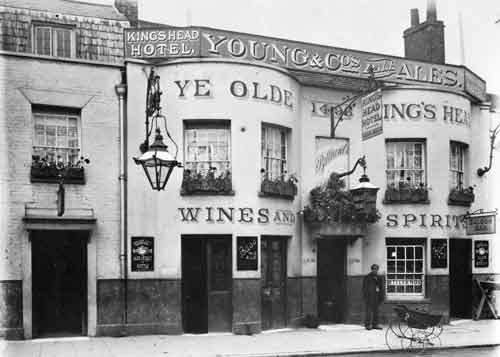 This is a picture of Ye Olde King's Head in Merton High Street. The building is still there but much changed. It is said that this was the site of a place where the monks of Merton Priory sold the ale they produced.
We welcome pictures from our members, volunteers and the public as our picture of the month. Also follow us on Instagram to see more pictures.
Call For Volunteers
The museum is looking for volunteers to enable us to continue to open on Sunday afternoons. We are looking for volunteers to cover a minimum of one Sunday a month, more if they wish, from 1:30pm until 5:30pm. If you would like to offer your services then please contact the museum via e-mail: office@wandle.org or telephone 020 648 0127 for more information.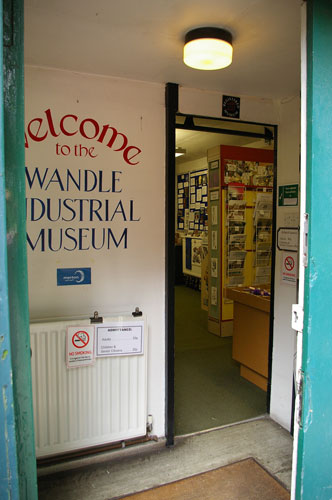 Mitcham Heritage Day Saturday 14th Septmber

The Mitcham Heritage Day is part of Heritage Open Days and part of Wandle Fortnight. The are around Mitcham Cricket Green comes alive with lots of activities. The museum will be open from 10am. We will also be including a display from Merton Heritage Service highlighting 25 Years of the service. For more information about the Heritage Day visit https://mitchamcricketgreen.org.uk/2019/07/19/mitcham-heritage-day-saturday-14th-september-2019/.
Wandle Fortnight 2019

This event take place between the 14th September and 29th September along the length of the River Wandle. The museum is taking part by opning our doors on the 14th September - see above item - and will also be hosting two walks. Our volunteer John Sheridan will be leading two walks. On Monday 16th September from Earlsfield Station to the head of the River Wandle at Wandsworth and on Monday 23rd September from Morden Hall Park stable block to The Chapter House at Merton Abbey. The walk on the 23rd includes an opportunity to visit the wheelhouse at Merton Abbey Mills and The Chapter House. Both walks start at 11am and more information may be found on the Wandle Fortnigth website: http://www.wandlevalleyforum.org.uk/wandle-fortnight.html.
Did You Know?
The museum building is built on part of Mitcham Common.