Other Items
To order items from the shop please complete the order form on our main shop page and send with payment to the museum.
B23       Framed Hand Block Prints
We now have a selection of framed block prints available as shown below.
Large Frames – Elephant, Peacock and Persian £5.
Small Frames - Paisley £3.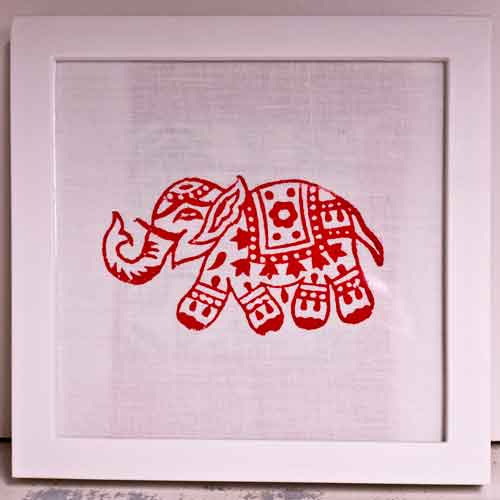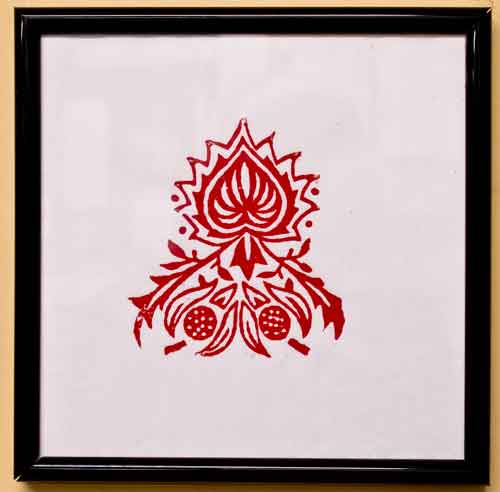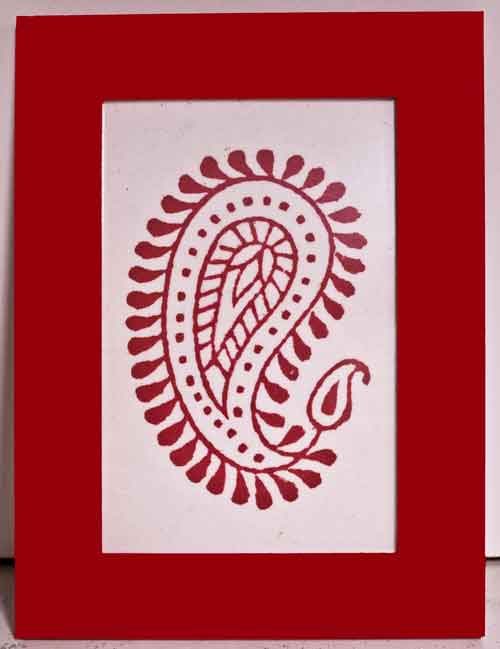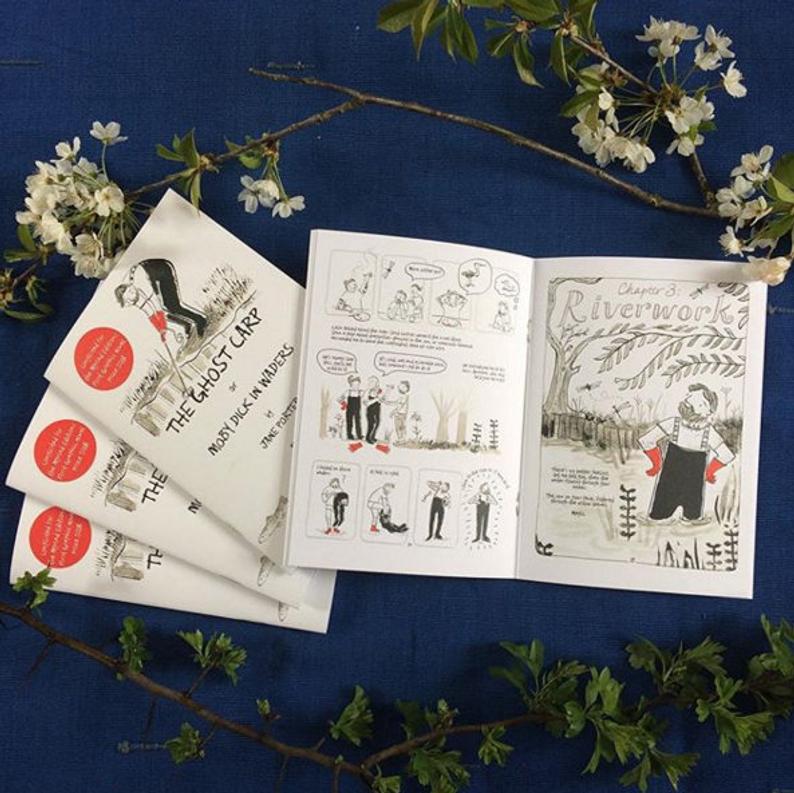 B31 Ghost Carp 1 £5
B32 Ghost Carp 2 £5
These books are parts 1 and 2 of a planned 4 part self-published graphic novel by Jane Porter. The story is loosely based on that of Moby Dick but set in a modern urban river, specifically a South London chalk stream along which used to be snuff mills, calico printing works, brewing etc. Ring any bells? It all revolves around a dark tale passed down the ages by local anglers of a huge fierce white river creature which attacks wildlife. It also contains a wonderful description of the amazing items that are retrieved from the river and how a "Wandle Alphabet" can be created from them.
Jane Porter (www.janeporter.co.uk) is a long-standing Wandle supporter and local artist.

E16       Museum T-Shirt
These white T-Shirts have the classic museum logo. They are available in medium and large only.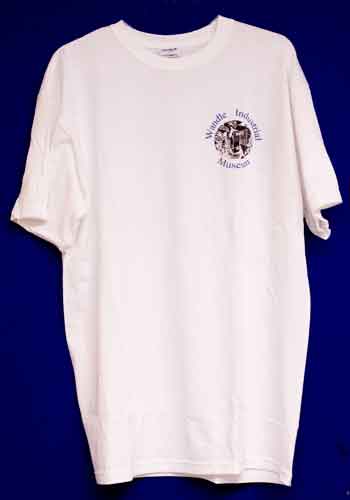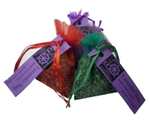 D1       Lavender Bags
Made from local lavender these golf ball size bags can bring a welcoming fragrance to your home.
£0.50

D3 Pen      
A simple pen. Just what you need for your crossword or Sudoku. £1.00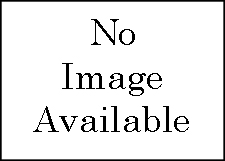 D4       Pencil
A pencil with a eraser with the words 'Wandle Industrial Museum' on its side. Just the thing to help sketch views of the river.
£0.15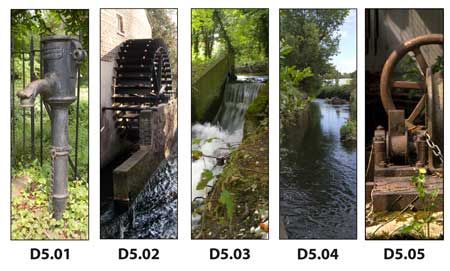 D5 Bookmarks
These laminated bookmarks measure approx 50mm x 150mm. There are five designs to choose from:
01 The Water Pump - Carshalton
02 Waterwheel - Morden Hall Park
03 Mill Wheel Run - Watermeads
04 The River at Weir Road
05 Mill Machinery at Grove Park
£0.55 each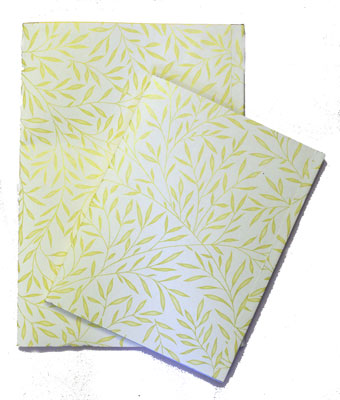 D6 Notebook A4
This lined notebook is covered in the Morris Lily Leaf wallpaper pattern.
£2.00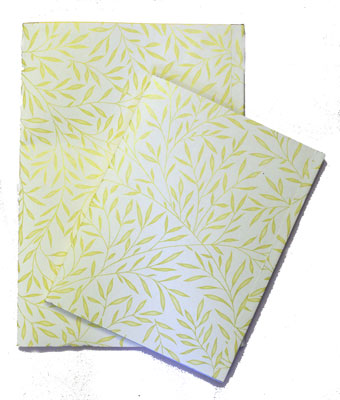 D7 Notebook 219x178mm
A smaller version of the A4 notebook also covered in the Morris Lily Leaf wallpaper pattern.
£1.50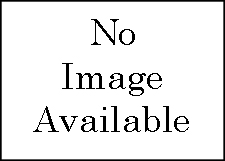 D11 Stone Age Bread Recipe
Want to have a bit of fun then try out this recipe an learn how bread was made 1000's of years ago.
£0.20
D12     Key Rings
Our key rings have the Museum Logo on one side and one of the following images on the other:
001 Young's Beam Engine
002 Merton Priory Model
003 Surrey Iron Railway
004 Young's Show Team
005 Grove Park Waterwheel
006 Morden Hall Park Waterwheel
007 Snuff Bottle
£0.75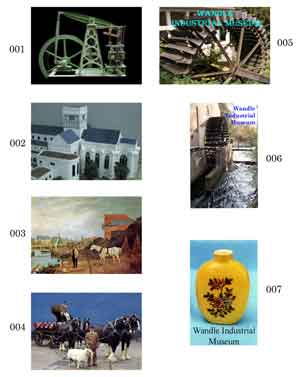 D14 Fridge Magnets
We have a range of fridge magnets available in large (70x45mm) and small (50x35mm) sizes. They are:
001 Young's Beam Engine
002 Merton Priory Model
003 Surrey Iron Railway
004 Young's Show Team
005 Grove Park Waterwheel
006 Morden Hall Park Waterwheel
007 Snuff Bottle
Large £2.00 Small £1.50 Please state size and code when ordering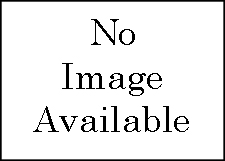 D18     Lavender Recipes    
A selection of various recipes from tarts, biscuits, rice and chutney all involving the use of lavender.
£0.30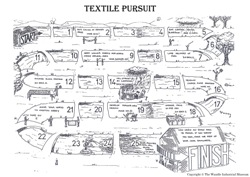 E3     Textile Pursuit Game
Play the role of a textile works owner and race to get ahead of the competition. The sheet is supplied in A4 size and you will need to provide your own counters and die.
£0.20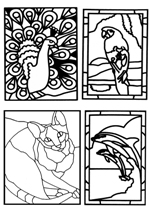 E4     Stained Glass Templates
Relax by colouring in each of the four designs and show them in your window or with back lighting. Four designs to an A4 sheet. Designs may vary to that shown.
£1.00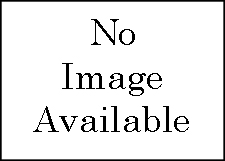 E9     Cricket Green Leaflet    
This simple guide takes you on a walk around the Cricket Green of Mitcham. With text on the history of the amazing and historical buildings of the area along with drawings of each building.
£0.30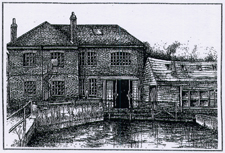 E14     Set of four Notelets
The notelet shown here is a view of Ravensbury Mill. The other three notelets show Morden Hall Park Snuff Mill waterwheels, Glover's Mill at Mitcham and Merton Abbey Mills waterwheel. Just what you need to drop a hello or thank you note to a friend or family member. £1.00